Staying Alive is reader supported. When you buy through our links, we may earn a commission.
Learn More >
The Best Yoga Chair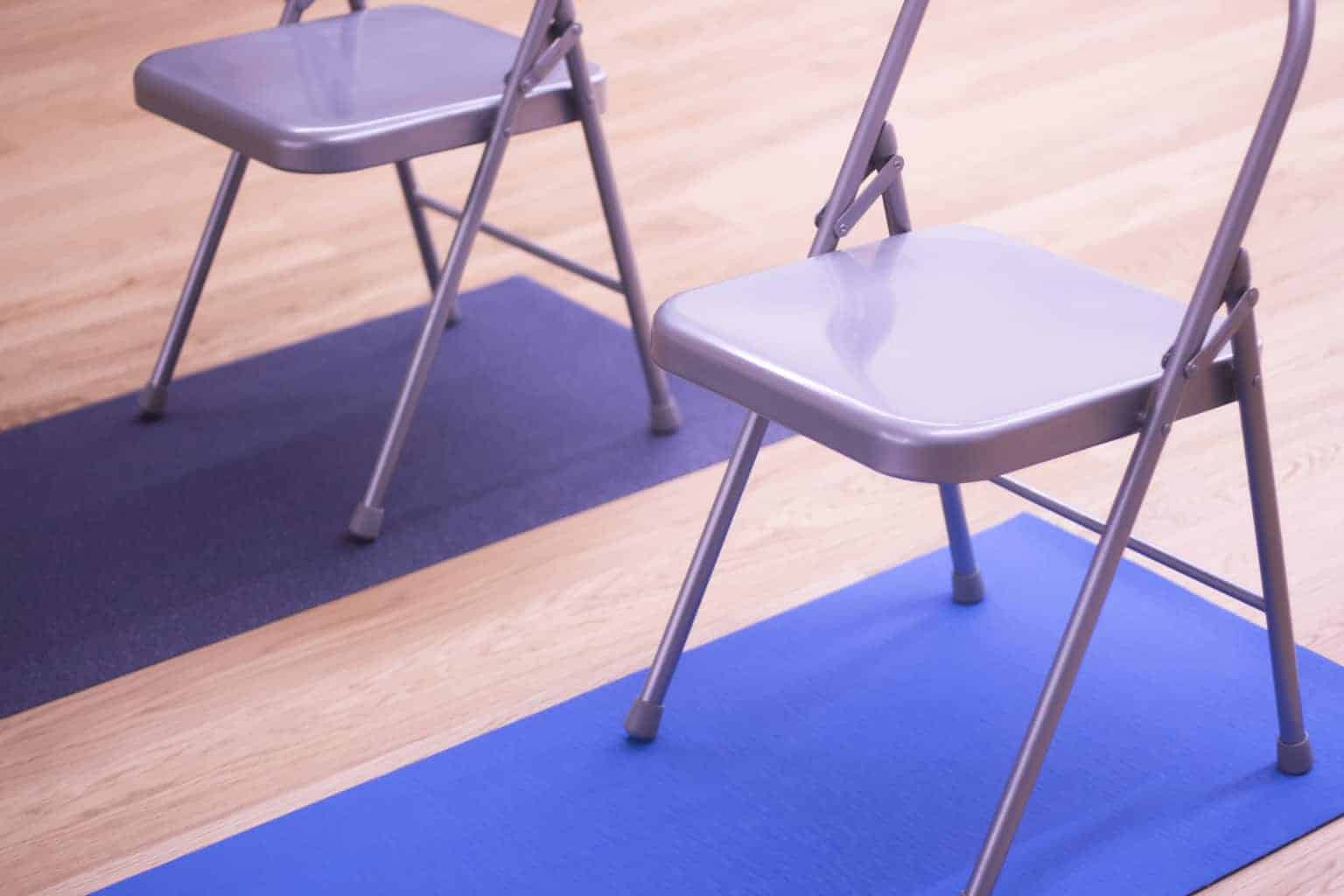 Practicing yoga comes with many physical and therapeutic mental health benefits. Such as reducing stress, relieving anxiety, managing depression, decreasing lower back pain to stimulate brain function for a healthier human body.
Whether you practice yoga in yoga studios or in your dedicated yogi room at home, it's essential to practice yoga safely, with a good yoga chair or yoga ball rather than using a standard lounge chair.
For some yogi's you may need the assistance of a yoga chair if you suffer from mobility issues. To provide you with extra lumbar support and enable you with just the right amount of support to do the modified versions of various poses.
Whether you want to work on your spinal twist, cat-cow stretches, or a headstand, seated twists, or you just require extra support for those cardiovascular functioning poses, there is a wide range of yoga chairs that will enable you to do that.
We trawled through countless yoga chairs to bring you a round-up of the best yoga chairs available, allowing you to clear your mind and perfect your best asana move!
Table of Contents
8 Best Yoga Chairs in 2023
Yoga Chairs Buying Guide
A yoga chair is a prop to help give support to yoga practitioners who have stiff or weak legs, which may be prohibiting practitioners from doing certain yoga poses.
Using a yoga chair to balance on, enables different poses to be done safely with the support required.
Yoga chairs come in a few different styles, from backless to balanced ball chairs, to name two styles. The different designs allow you to focus on specific yoga moves.
We've compiled a helpful buying guide, outlining the key features you may need to screen for, to prevent the process of buying a yoga chair from being intimidating.
Leaving you to strike your best yoga pose!
Yoga Chairs
Yoga chairs are a great tool to provide support and help modify moves for people who lack mobility. Leaning or holding onto a chair allows you to extend your legs, while your upper body weight is supported by the chair.
Yoga chairs are also ideal for providing security to practice all those tricky yoga poses requiring a balance of steel.
A yoga chair is also invaluable in helping to learn a particular shape or movement that is assisted with the resistance the yoga chair provides.
With time you'll get better at doing yoga poses with the help of a yoga chair.
Benefits of Yoga Chairs
Yoga chairs might be best known as a way to get in shape, but they can also provide other health benefits.
Many therapists use yoga chairs for physical therapy and treatment sessions. For example, people with osteoporosis or those recovering from hip replacement surgery can use yoga chairs to improve their balance and range of motion.
Additionally, people with chronic pain or other health conditions can use yoga chairs to help relieve their symptoms.
Chair yoga is a great way for people with mobility issues to participate in the practice, and the support that a yoga chair provides can make it easier for them to hold poses for an extended period of time.
It's no secret that practicing yoga nourishes your mind, body, and soul, and keeps you fit.
The best yoga chairs for you will depend on what you want to do with them and how much you're willing to spend.
Features of a Best Yoga Chair
Type of Yoga You Want To Practice
What kind of poses do you wish to do with the yoga chair?
What's the best yoga for you? Do you want to recline? Stand? Invert as you can with yoga swings or inversion tables? Twist? Balance? Or a combination of all these moves?
If you want to focus on perfecting inversions, it's better for you to look for an inversion yoga chair.
If on the other hand, you want to use the chair to balance on for support, you may find a standard yoga chair more suitable.
Types of Yoga Chairs
The style of chair you select will be determined by the kind of yoga poses you wish to practice, and your age and height.
There are many types of yoga chair models from the Iyengar Yoga Chair to the Gaiam Yoga Ball Chair.
Standard Seat
If you have a standard desk chair or kitchen chair at home, it may work as a yoga chair.
Whether it's a wooden chair or an average metal foldable chair could work for you to sit on or use as pillars. However, they may not be the correct height for you or your body type.
Whilst many desk chairs work as substitute yoga chairs, you need to make sure the desk chair does not have wheels or armrests.
Backless Yoga Chair
Backless yoga chairs enable a large range of yoga moves to be accessible to you. There are lots of inexpensive backless yoga chair options on the market.
Typically they are foldable metallic chairs that are sturdy and strong.
Balance Ball Chair
Balance ball chairs have become hugely popular as replacements to the standard desk chair.
Balance balls embrace sitting on a ball, activating your core, and having to consciously work on your back posture.
Balance balls can also act as an effective yoga chair. If your balance ball has wheels, make sure you lock the wheels in place when using it for yoga practice.
Inversion Yoga Chair
An inversion yoga chair will safely build core strength and help you practice inversions.
Inversion yoga chairs help to relieve neck tension and help to resolve issues on how to do headstands and shoulder stands in yoga practice.
Yoga Chairs FAQ
What moves can you do using a yoga chair?
Yoga chairs can help with many poses from twists, hip stretches, forward bends, cat-cow stretches, raised hand pose, chair pigeon, and spinal twist.
There are also uniquely designed yoga chairs that help to do headstands and shoulder stands, with the right support and balance.
For some yoga practitioners, it may be too difficult to attempt some of these moves correctly without the support of a yoga chair.
Who should use a yoga chair?
Yoga chairs are great for beginner-level yoga practitioners or elderly people who require the support of a yoga chair to maintain their balance and correct posture alignment.
Anyone seeking greater flexibility, to increase mental focus, correct their body posture, lower their stress, and anyone who has back injuries would benefit from a yoga chair.
Yoga chairs are a great support mechanism for people with mobility issues, allowing them to modify yoga postures using the chair.
How much does a yoga chair cost?
Expect to pay between as little as $45 at the budget end and $280 at the premium end for a quality yoga chair. If your budget allows, you'll get your money's worth.
Yoga Chairs Sources