Staying Alive is reader supported. When you buy through our links, we may earn a commission.
Learn More >
The Best Handheld Electric Back Massager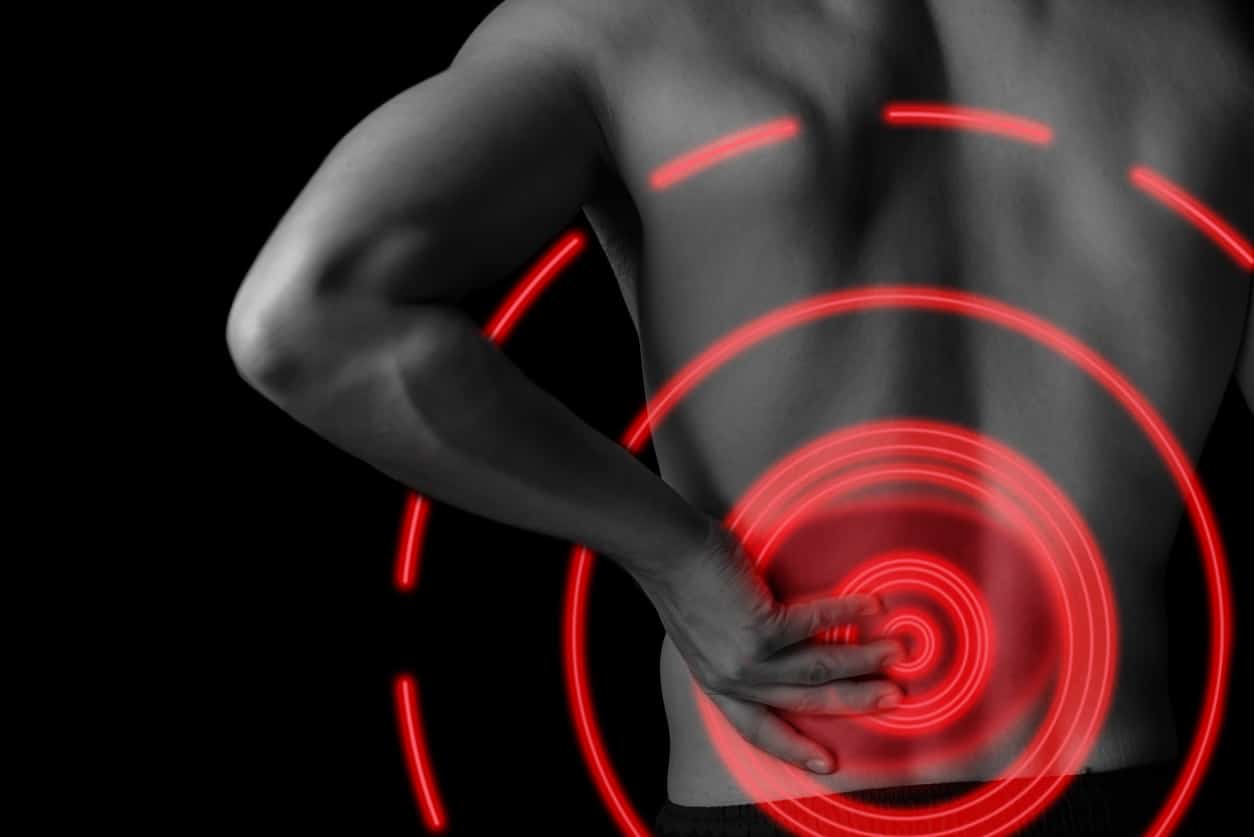 From the moment we wake up until we go to sleep, most people are on the go.
Is it a surprise that our back and neck muscles are fatigued, stressed, have sore muscles, and in pain by the end of the day?
Who doesn't love the idea of getting a massage from a professional massage therapist, but you can't keep running to a spa or a massage therapist every day, to get an expensive massage.
That's why more and more people are turning to electronic handheld massagers that they can use at home.
Whilst there are many different types of back massage devices out there, the handheld electric back massager is in a league of its own.
It's designed to cover large surface areas of the back, many come with long handles to be able to reach those "hard-to-reach" spots and relieve chronic pain.
Many handheld electric back massagers offer a few different massage types. So whether you're a fan of kneading, tapping, heat therapy, or a shiatsu massage, there is something for everyone.
We've compiled a shortlist of the best electric back massagers available, ranging from the more economical models to the pricier ones.
Get massaging, we've got your back and neck on this one!
Table of Contents
12 Best Handheld Electric Back Massagers in 2023
Handheld Electric Back Massagers Buying Guide
For those of you who are not able to go to professional massagers or visit chiropractors to get your back, neck, and shoulders treated, you may want to invest in handheld electric massagers for use at home.
Whilst there is a wide range of massage devices to use at home, no device provides the versatility that a handheld electric massager provides.
In addition to providing targeted back treatment, many are neck massager, a shoulder massager, with a longer handle than massage guns, to get to those hard-to-reach spots.
With so many options available on the market it can be confusing to know which model is the best electric back massagers.
We've compiled a list of the key features you may need to consider when buying a handheld electric back massager.
Electric Back Massagers
A handheld electric massager is a massage device that you hold in your hand and apply the massager to the area on your body that you wish to massage, such as your shoulder blades, or your back and neck.
The majority of handheld electric back massagers come in a wand form, with varying massage heads, ergonomic handles, and other features that may allow customization from speed settings to switch between different massage techniques via additional massage head attachments.
Handheld electric back massagers are ideal massage devices for users who are not a fan of a wearable massager.
Benefits of Electric Back Massagers
Handheld electric massagers are formulated to provide targeted relief, relieve sore muscles in the back and neck, stimulate circulation, relax stiff muscles and provide pain relief.
They are an ideal tool to alleviate back pain, dually function as a neck massager, without expensive chiropractic or massage bills, all from the comfort of your home.
Features of Best Handheld Electric Back Massagers
Massage Techniques
Different massage techniques have different benefits. It helps to know what the different techniques are and which technique will aim to treat your ailment the most.
Whether you want to use the handheld massager as a neck massager, or for your shoulder blades, or other parts of your body, or in combination with a massage chair or massage cushion.
Many handheld electric massagers will offer only one type of massage technique. Other models may offer two or three massage modes to cater to your different muscle groups, you can switch modes.
If you would like more than one type of massage technique, bear this in mind when making your purchase.
Kneading
A handheld massager will push your muscles against your bone structure. The more you push the massager against your skin the greater the intensity of the massage will be.
A kneading massage is suitable for the treatment, increasing flexibility, treating tight and stiff muscles, and helping to relieve pain.
Tapping
A device offering tapping, involves the massage attachment head striking your body repeatedly, and thus stimulating blood flow and increasing muscle elasticity.
Percussion
A percussion massage involves the handheld electric massager performing a series of short movements that strike your muscles.
Percussion massages are great for muscle reflexes and the skin. This type of massage stimulates blood circulation and promotes muscle relaxation.
This is the most common type of massage technique found in handheld electric back massagers.
Shiatsu
As the name suggests, Shiatsu is a massage technique hailing from Japan. It involves applying pressure to specific points of the body in a rhythmic sequence.
A Shiatsu massager is good to treat people with back pain, headaches, anxiety, and neck and shoulder pain.
Vibrations
Vibrations are a massage technique where tissues are pressed and released in an upwards and downwards movement. This type of massage creates a vibrating and shaking motion onto the muscles.
Vibrations is an effective massage technique that helps to increase blood circulation, aid flexibility, and mentally get people in the zone for physical activity, and enhance performance.
The benefits of a vibrations style massage are to relieve tight muscles, reduce stress in the back, shoulders, and calf and thigh area.
Infrared
Infrared massage therapy involves a combination of deep muscular and lymphatic techniques, where infrared light, similar to the kind of light generated by the sun is placed over the specific area, results in a healing effect.
Infrared massage therapy is good for people looking to strengthen the immune system, relieve acute and chronic pains, relax the body and relieve stress caused by stressful and active days and back pain.
Heat Therapy
Many handheld electric massagers offer the option of heating functionality, which offers a comforting and soothing massage experience.
If you suffer from muscle knots, soreness, painful muscles, or lower back pain, heat therapy can help to dilate the blood vessels and improve blood flow and circulation.
Massage Attachment Heads
The lion's share of handheld electric massagers provides additional attachment heads or nodes. Different heads/nodes provide a distinct massage experience.
Ideally, you want a few different attachment heads and the possibility to adjust the speed so that you can tailor the massage to your needs.
Some handheld electric massagers use a single head massager, which can offer better reach to get to those "difficult spots". Other models use a wider head to be able to massage a larger surface area in a short time.
Other massagers may have double heads. These can be a good option for sufferers of muscle pain.
Roller Head - The attachment head is constructed with small bits coming out of the massage head, to stimulate blood circulation. It's designed to give a firm massage, however, it's not a deep tissue massage. A roller head is good to stimulate and relax muscles.
Kneading Massage Head - A kneading massage head is formulated to give a deep-tissue massage. The massage head is constructed narrowly and it pushes further under your muscles, offering a deeper, more penetrating massage.
Scraper Head - The scraper massage is formulated to rejuvenate your skin by removing dead skin cells from your body. This is a great massage head to stimulate blood circulation and give your skin a glow.
Wide Massage Head - A wide massage head offers a soothing and relaxing massage. This is not the massage head you want if you are looking for a deep tissue massage.
Adjustable Speed
Some handheld electric massagers offer the option to adjust speed settings from gentle to more intense. Other models may not offer the flexibility to adjust speed settings.
You may want to opt for a model that gives you the choice to switch from gentle to more intense massages, depending on how you feel on different days.
Timer/Auto Shutdown
A timer can be handy if you want to turn the handheld massager on and work on an area and not have to stress about timekeeping.
Having auto-shutdown functionality after a predetermined time is a good safety feature preventing the handheld electric massager from overheating.
On the flip side, if the auto-shutdown time is too short a period for the massager to get to the source of the pain, it can be frustrating when the massager shuts off.
Think about what you want.
Size/Shape
How big or small do you want the handheld electric back massager to be? You want the handle to be long enough to get to most parts of your back.
On the other hand, you don't want the shape/size to be so big that you cannot use the massager without a second person helping you.
Do you want to opt for an ergonomic design that can not only reach your upper back but you're mid to lower back?
Take a beat and think about this before you take the plunge. This will ensure you are satisfied with your purchase.
Weight
If you aim to give yourself a back massage solo, and the average time for the massage is for around 10 to 15 minutes, you don't want your arm aching because the handheld electric massager is too heavy for you.
Pick a model that is lightweight, enabling you to get to those awkward spots without your arm getting fatigued.
Battery Operated/ Rechargeable
It can be annoying to worry about how long the power cord is for a massager. If you want to be freed from this restriction, you may want to look for handheld electric massagers that are battery-operated and are rechargeable.
This is ideal if you plan to travel and take your massager with you on your travels. Many handheld massagers can't be used whilst being plugged in to charge.
Once charged, how much battery life do you get? How often must you charge the device? Does this meet your needs?
If you want a car adapter, check whether the massager comes with an adapter for the car.
Portability
f you want to use your handheld electric massager when you are away from home, be it on vacation, at the office, or elsewhere, consider picking a portable and lightweight device.
Price
The price of a handheld electric back massager can vary from as low as $40 to the top end of $150. What is your budget and how much are you willing to spend? Balance this against the features you wish to have.
If you want a model that is more durable and is an investment with more features and all the bells and whistles, be prepared to shell out for a model at the upper end of the spectrum.
Warranty
Check what the policy is around return and refunds and most importantly does the handheld electric massager comes with a warranty.
Whilst a massage device will definitely not go on the blinker in the first few months of purchase, you want to have peace of mind, that should the device start displaying a defect you can get the issue resolved.
The cheaper the handheld electric massager is, the shorter the warranty is likely to be.
Handheld Electric Back Massagers FAQ
How does a handheld electric back massager work?
Make sure you read the manual fully and familiarize yourself with all the attachments the handheld electric massager comes with and what each of them does.
Plugin your device and make sure it is fully charged, ready for you to use it. Unplug the massager and sit or stand comfortably and apply the massager on the area of your back that is a problem.
Turn your device on and keep the electric massager setting to the lowest intensity setting, to begin with. Once you are comfortable with the massage technique and speed you can increase the intensity as you see fit.
If your handheld massager has an auto-shutdown feature, make sure after your session has finished, you let the massager cool down before storing it.
Can using a handheld electric back massager cause damage?
You should not use a handheld electric back massager if you may suffer from blood clots, internal laceration as an electric massager could exacerbate your health condition.
To be safe, ensure you consult with your primary physician before commencing any treatment or usage of a handheld electric massager.
How long does it take to start seeing or feeling results from using a handheld electric back massager?
This depends on the type of handheld electric back massager you are using, how often you use it, and what the root cause is of your ailment.
Some users experience immediate relief during the massage session itself, or immediately after. Other users start experiencing relief over time.
Can I use a back massager when I'm pregnant?
Pregnant women should not use a handheld electric back massager. Should your general practitioner approve the use of a non-electric handheld massager, this may be fine to use.
Ensure you consult with your doctor.
Handheld Electric Back Massagers Sources