Functional & Conditioning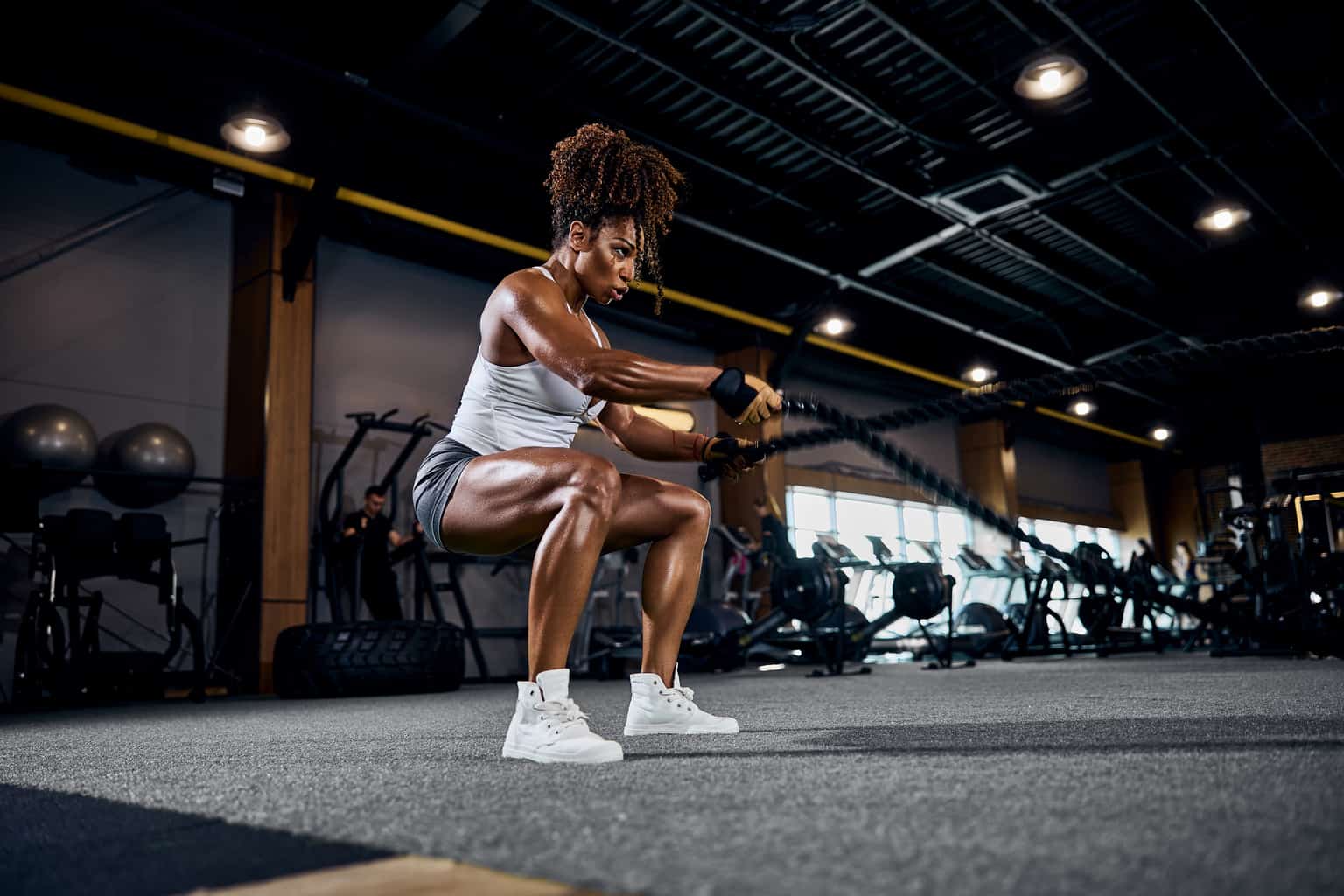 Functional and conditioning exercises both have benefits in different areas and can be used together to create an efficient workout routine with benefits for many activities.
Functional exercises are great to use when doing workouts that need to be completed in a short amount of time, for example, circuit training programs where each exercise is done for a certain amount of repetitions.
Functional exercises are also used to increase coordination and balance which benefits activities such as sports and yoga where balance is required.
Conditioning exercises can be done to increase muscle strength and endurance, especially when doing high repetition or high resistance workouts such as weight lifting or bodyweight workouts that require a lot of muscle endurance.
Conditioning exercises can be beneficial for any type of athlete by increasing power and control for that sport.
Functional & Conditioning Topics
Dumbbells

Focus on the dumbbells going up! Dumbbells are weight training equipment consisting of two heavyweights on short metal bars. Dumbbells come in a variety of weights and can be...

Balls

Slam it, pass it, rotate with it or lean on it! Balls are a diverse tool available for health and fitness. They are often used in physical therapy, sports training, injury prevention exercises....

Sandbags

Let the shifting sand train you for life! Sandbags are large, heavy bags that are filled with materials such as sand or dirt. They have short handles for grip. Sandbag training is a...

Cardio Machines

Get priceless cardiovascular exercise with the latest machines! Cardio machines are exercise machines that work your cardiovascular system by strengthening your heart and lungs. They help to burn calories and...

Speed & Agility

Moving quickly and lightly, in a graceful and nimble manner! Speed and agility are two key components of athletic performance that can be improved by many activities. Speed involves an individual's capability...
Books discussing Functional & Conditioning
The New Primal Blueprint

Reprogram Your Genes for Effortless Weight Loss, Vibrant Health and Boundless Energy

Are you prepared to make an incredible transformation in your lifestyle and diet? The New Primal Blueprint provides a comprehensive guide for those desiring to move away from the traditional pearls of wisdom of health. Drawing on historical practices, this blueprint offers advice similar to that used by our hunter-gatherer ancestors long ago -...

Learn more about The New Primal Blueprint
Experts discussing Functional & Conditioning
Mark Sisson

NYT bestselling author of The KetoReset Diet, former endurance athlete, and founder of MarksDailyApple, PrimalKitchenCo, and the PrimalBlueprint.

Mark Sisson, the acclaimed New York Times bestselling author of The Keto Reset Diet and also the highly successful Primal Blueprint, is a former world-class endurance athlete as well as one of the most influential voices in the Evolutionary Health Movement. He has even gone on to found his own product line, Primal...

Learn more about Mark Sisson