Staying Alive is reader supported. When you buy through our links, we may earn a commission.
Learn More >
The Best Weighted Blanket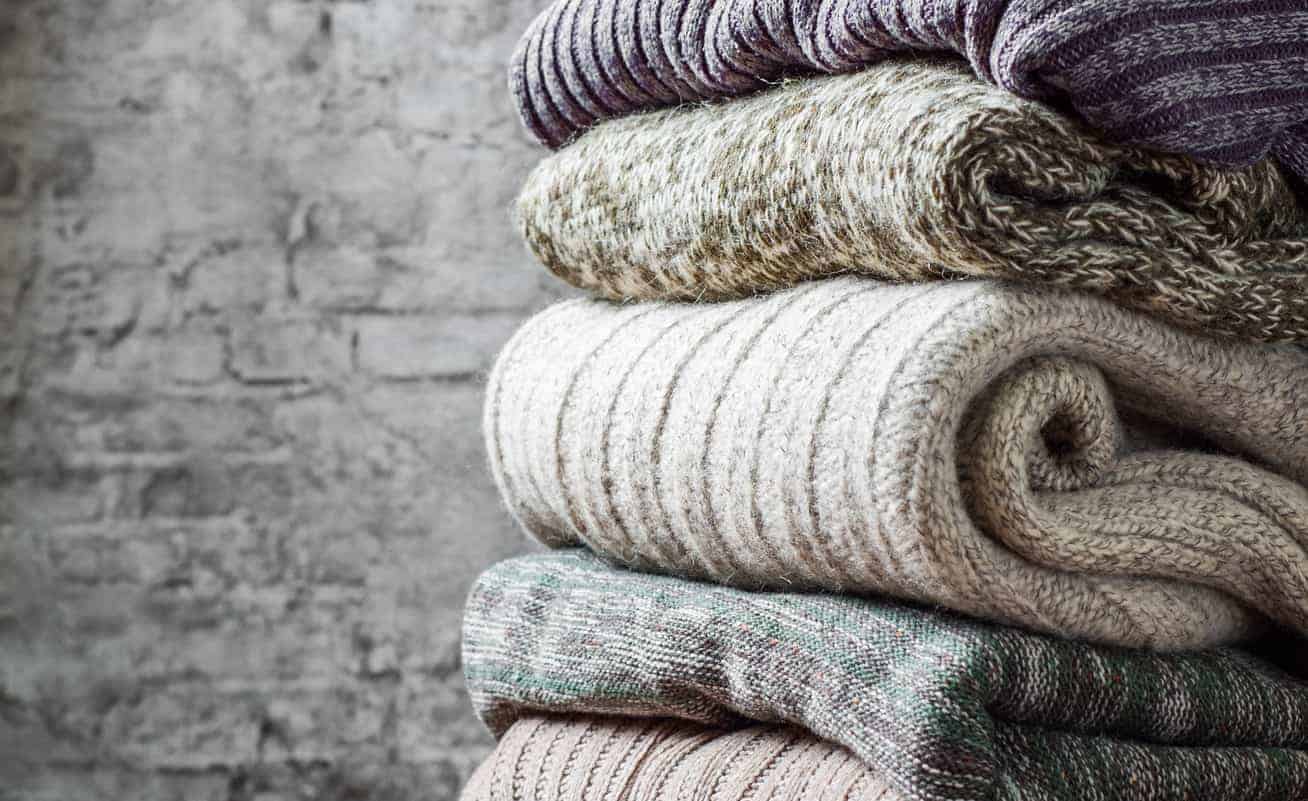 We live in an age where optimizing our sleeping routine, ensuring we have the right bed, the right bedding material, and even sleeping in an environment where temperature control is key.
It's not really a surprise then that acquiring a best-weighted blanket has become an equally sought-after sleep accessory to help fall asleep faster.
Traditionally the concept of weighted blankets is connected to providing deep touch pressure to calm the nervous system of anxiety sufferers and other mental health challenges.
Many people have become aware of the health benefits a weighted blanket offers and the concept of a weighted blanket has become the conventional norm for aiding better sleep.
Whether it's the holiday gifting season or any other time of the year, what better gift to give to you or a loved one than a best-weighted blanket, an investment in their or your well-being?
Whilst an average weighted blanket can be on the pricier side, is it possible to put a price tag on a good night's sleep?
We've compiled a list of the very best weighted blankets out there for you, ensuring comfort and sleep quality is just a hop, and skip away.
Table of Contents
13 Best Weighted Blankets in 2023
Weighted Blankets Buying Guide
Weighted blankets are an excellent product for anyone who could use a little extra help in calming down or getting to sleep.
Weighted blankets work by exerting gentle pressure, like the pressure you might feel from a hug. This 'hug effect' can do wonders when trying to calm someone down and it also helps with sleeping problems.
Weighted blankets come in all different sorts of shapes and sizes. Some weighted blankets are made for smaller people, while the larger weighted blankets are perfect for those who might need a heavier blanket to help them sleep or calm down.
There are weighted duvet covers, which means that you don't have to buy two separate products - only one weighted blanket will suffice.
Weighted Blanket
Weighted blankets have been used for years as holistic therapy for those suffering from anxiety and other mental/physical conditions.
Because weighted blankets are weighted, they create a secure feeling of being hugged or held which helps ease one's mind and promote deep relaxation.
The best-weighted blankets will target the body's pressure points to induce a calming effect for the mind and body by creating a sense of being hugged or held.
Traditional blankets are made with cotton a cotton cover or down. Weighted blankets on the other hand differ from traditional blankets, as they contain materials like beads, plastic pellets made of polyfill, or glass.
Benefits of a Weighted Blanket
For those looking to promote deep relaxation, calmness, and a general sense of well-being weighted blankets is just the solution.
Weighted blankets have been proven time and time again as an effective therapy tool for those struggling with mental or physical conditions such as insomnia, stress disorders, and anxiety.
Weighted blankets calm down hyperactivity and anxiety levels, which is extremely beneficial for those with Asperger's Syndrome, Autism, ADD/ADHD, PTSD (Post Traumatic Stress Disorder), sensory processing disorder, anxiety, or insomnia.
A weighted blanket will improve your quality of sleep due to the pressure it provides on your body, giving you comfort and calmness.
Overall, weighted blankets are a great way to beat insomnia, soothe restless souls, and aid in ending nightmares by providing weighted pressure to your body.
Use a weighted blanket for falling asleep with much-needed comfort.
There are many weighted blanket models to choose from, from the YNM Weighted Blanket to the Gravity Blanket, to the Layla Weighted Blanket. We'll help you find the blanket best suited for your needs.
Features of a Best Weighted Blanket
Buying a weighted blanket can seem more daunting than it needs to be.
What helps smooth the road to purchase is knowing what features to look for, and that's exactly what we've done by summarizing the key features you may want to consider below to acquire the best-weighted blanket for you.
Weight
The general rule is that a weighted blanket should be about 10 percent of your body weight. It doesn't have to be exactly 10 percent of your body but it should be in the 10 to 12% range.
However, you should not choose a blanket that errs too much on the heavy side as this can get the quite uncomfortable and difficult weight to move under.
Many weighted blankets aim for weight around the 150 pounds mark.
A weighted blanket usually comes in the following weight increments: 10, 15, 20, or 25 pounds. A 5-pound blanket is a sufficient weight for children to get good restful sleep.
Filler Type
The filler is the component that adds weight to your weighted blanket. There are 4 main fillers to choose from and they can influence the durability and price of a weighted blanket.
Glass beads and plastic poly-pellets are most commonly used by blanket best companies, with plastic poly-pellets being the cheaper option.
It's important to choose the right filler blanket best suited to your personal preferences.
Rice
Rice is an inexpensive organic filler however, it does not wash well in a machine.
Sand
Sand is a reasonably priced filler, however, like rice, it does not wash well. Once it comes into contact with water, it can swell and become lumpy, affecting the feel and look of the blanket.
Glass Beads
Glass beads are a good quality filler option. The glass beads used in weighted blankets are super small and almost resemble crystals. Due to the small size, they take up less space in the blanket.
Plastic Poly-Pellets
Plastic Poly-Pellets are tiny round pellets made from plastic materials that have not been exposed to harmful chemicals.
Plastic Pellets are bigger in size, and so the blankets filled with them tend to be bulkier.
Fabric
Weighted blankets come in a variety of fabrics, flannel, fleece, satin, velvet, polyester, and cotton to name a few.
What fabric you prefer really depends on your personal preferences. Before you make your final selection there are a few key considerations to take into account.
If you are generally a cold-natured person and enjoy wrapping up warm, the temperature should be high on your priority list. Look for a warm fabric that retains heat, like fleece or flannel.
If you're hot-blooded, you'll want to blanket best with lightweight fabric that breathes more, like a cotton blend.
If you have any sensitivities to texture, these will also play a factor in your choice.
Also, think of the type of duvet cover you have and whether you are happy with the material of the duvet cover. If yes, look for a weighted blanket that provides a similar texture.
Cover
How often you intend to use your weighted blanket may impact your decision on a cover. Many weighted blankets come with a duvet cover style, which you can remove and wash as desired.
Other companies don't come with a duvet cover style but offer a cover as an add-on to the weighted blanket. A high-quality duvet cover bought as an add-on can be quite pricey.
If you have children, having a waterproof duvet cover style could be a lifesaver. There is a wide range of different cover types that you can select, the most common choices being soft microfiber and bamboo for a cooler option.
Size
Weighted blankets are usually designed for single users only. There are some companies that offer weighted blankets for couples who want to use the same blanket.
Do take this into account when pondering different brands and what size to buy. A weighted blanket should cover your body from the neck down, with not a lot of blankets left over.
You don't want the blanket hanging off your bed, which can cause the blanket to slide off the bed during the night. If you're unsure of what size to pick, best to go down one size from your mattress.
If you have a king mattress, go for a queen-size blanket.
Price
An average weighted blanket costs between $100 and $300 depending on the size. Prices can vary further depending on the selected weight of the blanket chosen.
It's not hard to see that the price can give pause for thought, but with the benefits of reduced anxiety, enhanced sleep, and making you feel good, see the weighted blanket as the investment it is.
Sleep Trials, Exchanges & Warranties
Whether a weighted blanket comes with sleep trials, varies from brand to brand. Often many brands offer sleep trials anywhere from 14 to 30 days, allowing you to test the blanket first-hand.
Check the fine print of whether you are entitled to exchange the weighted blanket if it doesn't cut the mustard.
Weighted Blankets FAQ
What's the optimal weighted blanket weight I should get?
Selecting the correct weight for a weighted blanket is the key consideration. Different blanket models vary from 10 to 25 pounds.
You should use your body weight to calculate the ideal blanket weight. Typically around 10% of your body weight is comfortable, however, the only way you'll know for sure is by trying different models to find the right snug fit for you.
What is deep pressure therapy?
Deep pressure is very often used by therapists to help reduce anxiety, invoke a sense of safety, and calm, and release feelings of pleasure.
Is a weighted blanket for adults only or can they be used for kids?
The simple answer is yes, weighted blankets can be used for kids, with some caveats. A child should be able to pull the blanket on and off easily without any help.
If the blanket is too heavy for a child to manage, it's simply too heavy for them. 10 percent of your body weight is an ideal weight.
Additionally, a blanket for a child may need to be of a smaller size overall. As a general rule of thumb, children 8 years or under should not use a weighted blanket, as they are too young.
Are weighted blankets hot?
How warm or cool a weighted blanket is, is determined by the fabric covering the blanket.
Weighted blankets made from fabrics such as flannel and fleece may create too much heat, due to the fabric not breathing well and retaining heat.
If sleeping cool is a priority, pick a weighted blanket cover in a lightweight cotton blend.
How warm or cool a weighted blanket is, is determined by the fabric covering the blanket.
Weighted blankets made from fabrics such as flannel and fleece may create too much heat, due to the fabrics not breathing well and retaining heat.
If sleeping cool is a priority pick a weighted blanket cover in a lightweight cotton blend.
Can you wash a weighted blanket?
The maintenance of a weighted blanket depends on its fabric and weight. Some materials can be washed in the washing machine and/or even tumble dry is allowed.
If the weighted blanket is on the heavier side, you may not be able to wash it in the machine.
For larger or heavier blankets, hand washing, spot cleaning, or dry cleaning may be a more suitable option.
How do you wash a weighted blanket?
When washing a weighted blanket in a washing machine, ensure you wash it alone in cool water.
If you air-dry the weighted blanket by line drying it, make sure the weight is proportionately distributed so that it doesn't lose its shape.
Make sure to only use gentle laundry detergent, which doesn't contain bleach or fabric softener.
It depends on the fabric of the weighted blanket, but some fabric softeners can build up residue, causing it to feel stiff and scratchy.
Remember weighted blankets are uniquely designed and have unique maintenance requirements.
Always follow the care instructions of the manufacturer, to ensure you retain your weighted blanket in excellent condition.
Weighted Blankets Sources